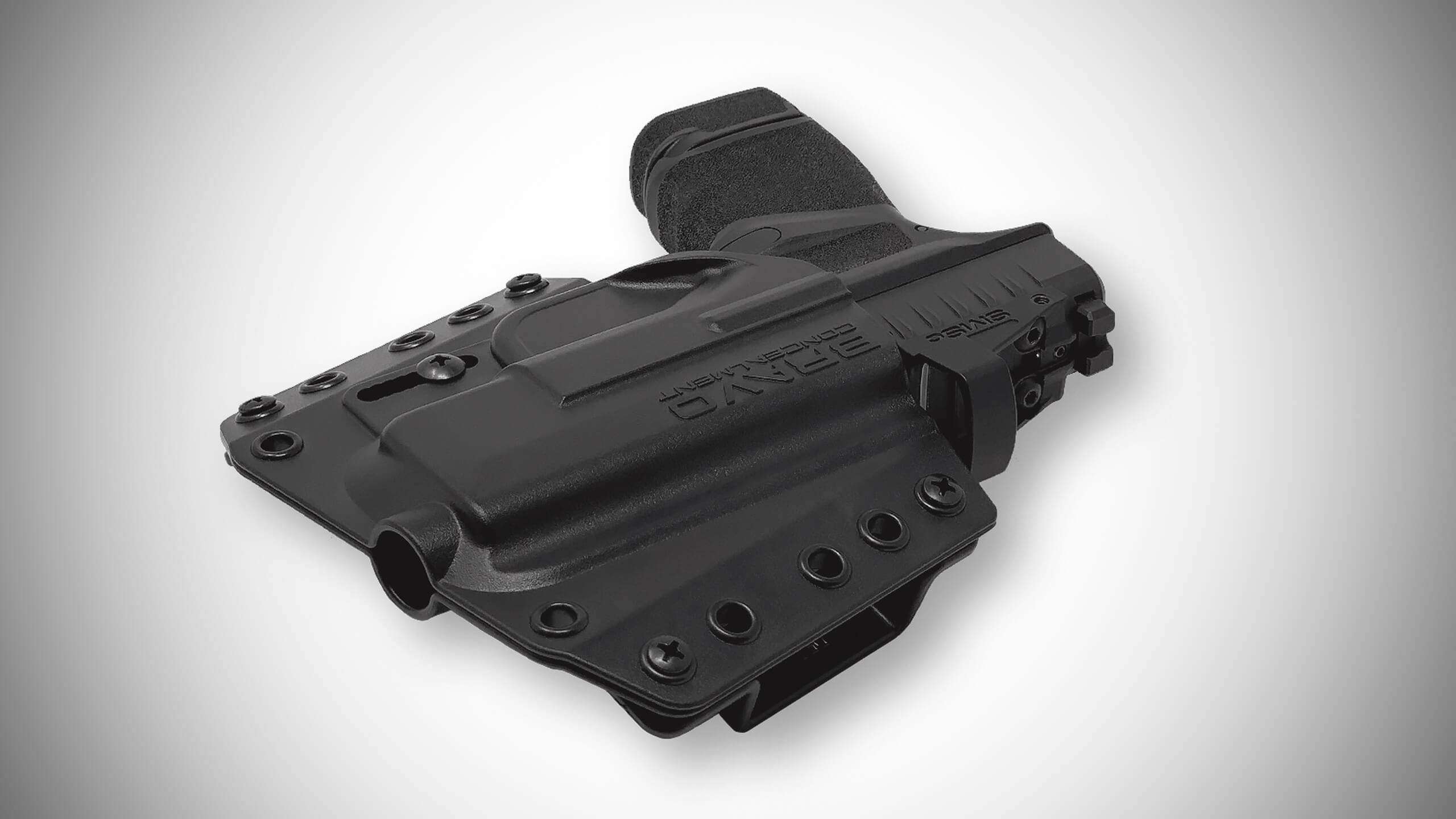 Frankly, there are a lot of choices for holsters out there today. And with the popularity of the Hellcat pistol, new ones for that gun seem to be coming out every day.
So how do you choose the right one for your needs?
Well, thanks to Bravo Concealment, there is a great new option for the Springfield Hellcat micro 9mm. In this piece, I am going to review the features and benefits of the holster.
Who Is Bravo Concealment?
The holster is the Bravo Concealment BCA 3.0 OWB, and it is designed to work with your Hellcat or Hellcat OSP pistol. But before I tell you about the holster, let me tell you a little about the company behind it.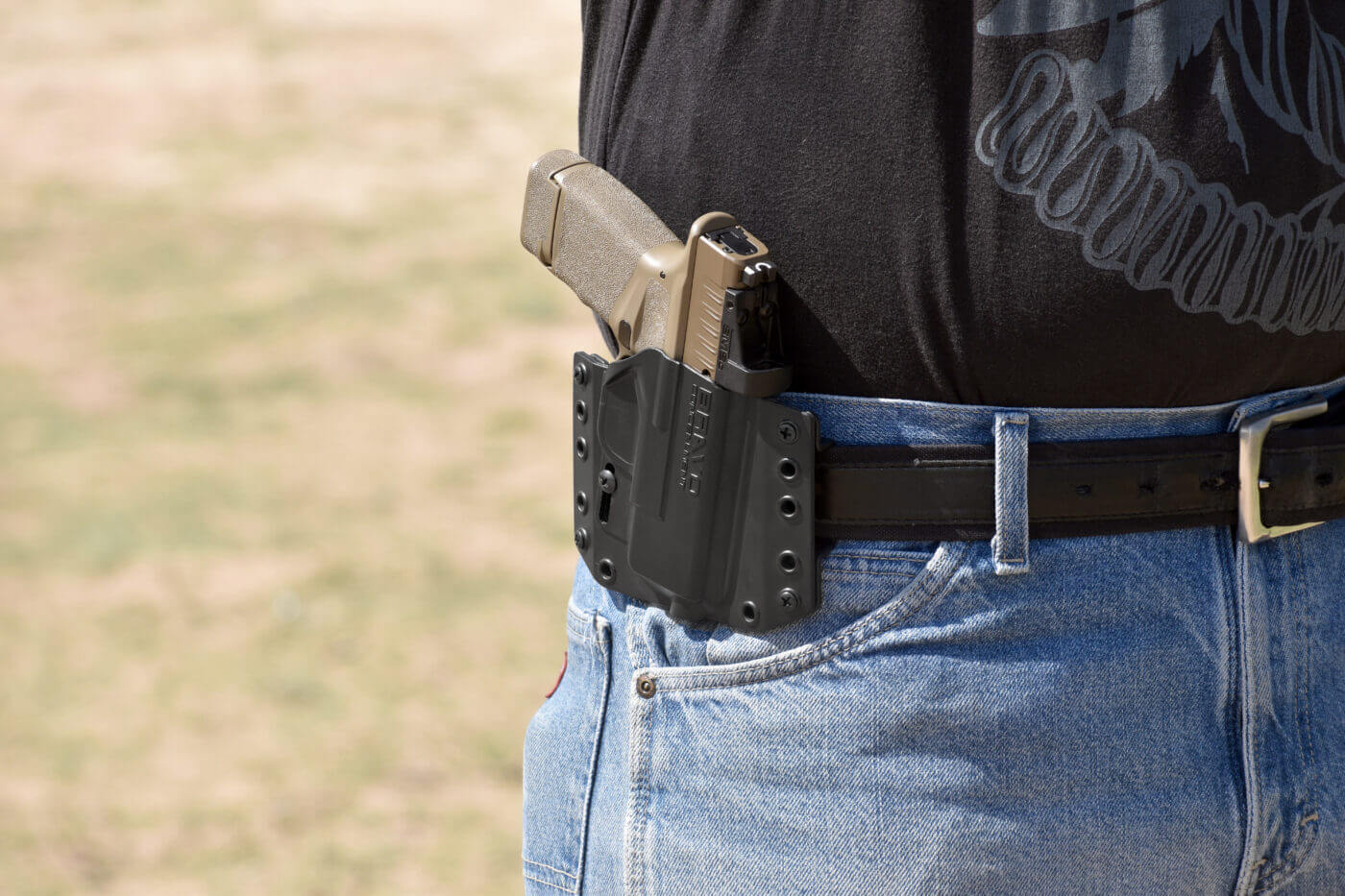 Bravo Concealment started in a garage in 2012 by a husband and wife with a young family. However, just a few short years later they moved into a large warehouse and acquired the additional machinery needed to create the holsters you see from them today.
It is the great American success story that has been repeated time and time again. From Apple to Blackhawk, we've seen men and women create massive success through innovative thinking, hard work and a little extra space in their garage.
The Details
The BCA 3.0 OWB holster is, as the "OWB" in the name indicates, an outside-the-waistband design. Produced from Kydex, the BCA 3.0 is OSP compatible and works with the HEX Wasp red dot sight. Additionally, it offers adjustable retention.
It has two solid loops for your belt that help hold the Hellcat tightly to your body while still keeping it as comfortable as possible. Looking at the holster, I will admit I was at first skeptical about how tightly it would pull into the body. That was until I strapped up with it. The natural curve of the holster along with the belt loops that come on the BCA 3.0 OWB holster felt great.
The holster features a fully covered trigger with adjustable retention. It has nine slots of adjustment for retention. The solid belt loops on the BCA 3.0 are reversible, allowing you to carry your firearm closer to your body while remaining outside your waistband. The natural curve of this holster allows your firearm to tuck away nicely.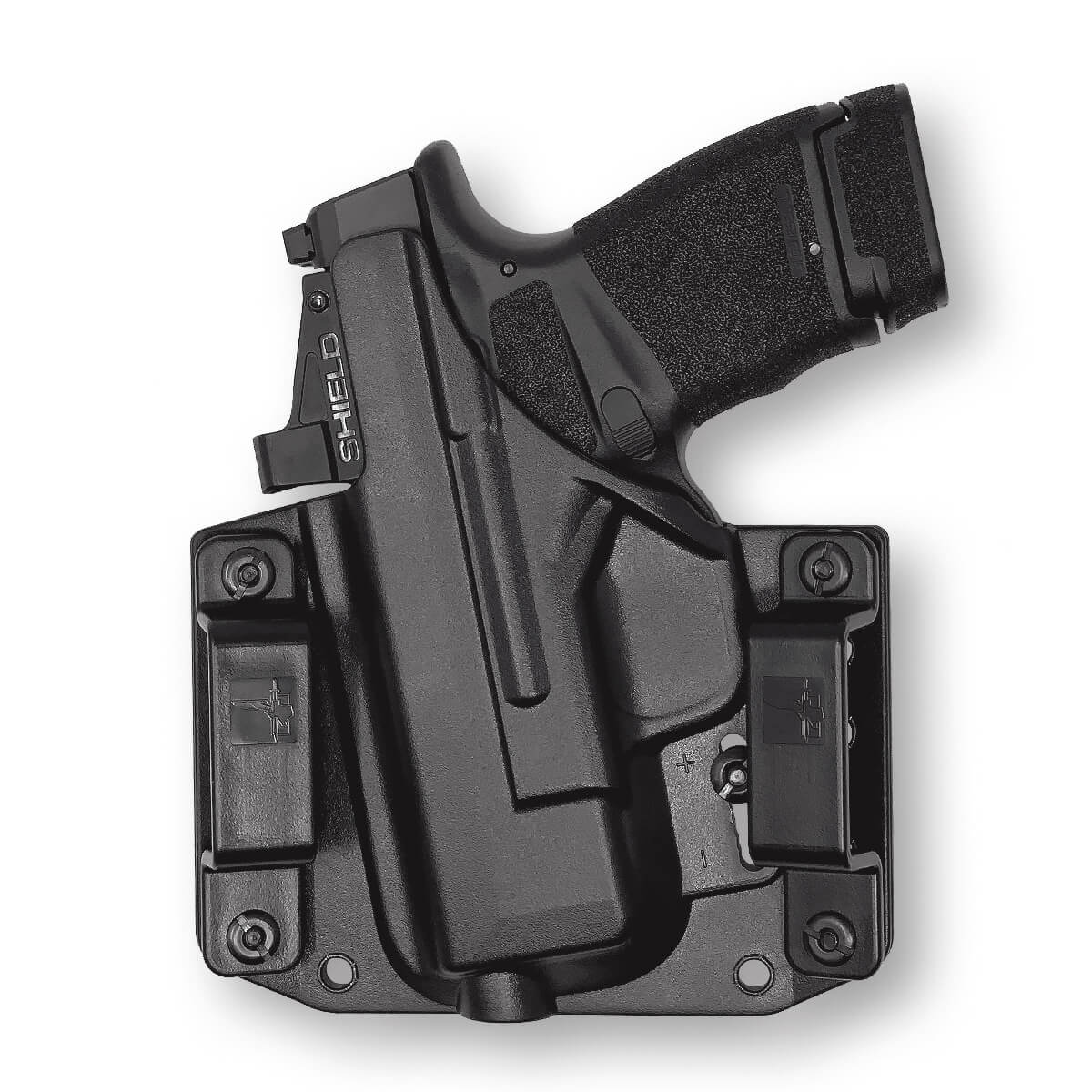 The added features of paddles for easy on and off of the holster without undoing your belt or pancake loops will bring the holster tighter to your body. You can even add an extra mag holster to it so you always have a spare mag with you just in case.
Practical Applications
When I first started to carry, I would only employ open carry. However, I switched over to an inside-the-waistband (IWB) holster later for more discreet carry.
The BCA 3.0 OWB holster gives me the concealability I normally look for in an IWB holster, but with the comfort and ease of use of outside-the-waistband carry. No more bending over and sticking myself in the gut from the blunt edges of my pistol. It's comfortable and I don't have to worry about printing.
If I chose to, I could add the paddles to the holster and make it easier to remove while bringing it even tighter against my body.
The BCA 3.0 holster for the Springfield Armory Hellcat is designed with safety and comfort in mind, only costing you $57.99 (and often discounted lower than that), so it won't hurt your pocketbook.
The optional features of the paddles run you $26.99 and the Pancake belt loops run you $14.99. Spare mag carriers run you $32.99 for a single and $37.46 for a double. It is available in right-hand, only.
Carry in style and comfort with the BCA 3.0 OWB holster from Bravo Concealment. I certainly will be!
Editor's Note: Please be sure to check out The Armory Life Forum, where you can comment about our daily articles, as well as just talk guns and gear. Click the "Go To Forum Thread" link below to jump in!
Join the Discussion
Products in this article


View original Post